Vinyl and Sharpie Fun, at The Ram & Shackle
I made a new Vinyl and Sharpie piece this weekend, for the Chance of Rain Summer BBQ n Graff Jam at The Ram & Shackle in Manchester.
It'd been a while since I last broke out the vinyl and hand-illustrated something big, so it made a nice change from all the small scale work I've been doing lately. The BBQ and Graff Jam was a blast too so it's been a fun weekend all round!
The concept was taken from a tiny sketch in my notebook, which I scaled up and transferred onto 1m sheet of vinyl using pencil and Sharpies. I then hand cut the sections ready to be arranging onto a bit of freshly emulsioned pub wall.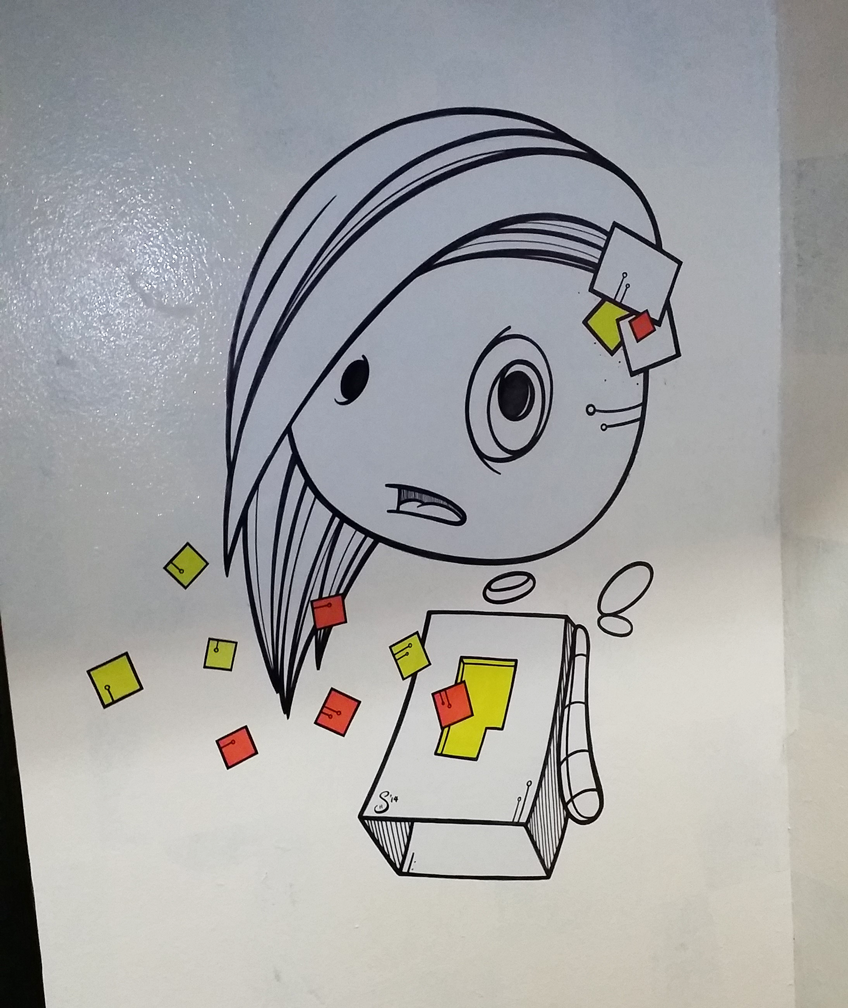 I'm itching to make more of these big vinyl pieces in the near future so if you'd like one of your very own, drop me a message via my contact page.