Collab Nation: Experiment 4, Stage 4
Collab Nation Experiment 4 is drawing to a close, concluding with an exhibition of some of the completed Stage 4s at Upfest Gallery in Bristol and a gorgeous art book release to boot!
I finished up my final contribution a few weeks ago (featured above) which includes doodles by the awesome Kabi Jedhagen, Remouse and Nol.
My original Stage 1 piece came back through the post too and looks more awesome than I could have hoped for, featuring contributions by Kabi Jedhagen, Remouse, CBLOXX and a little cameo from Aylo.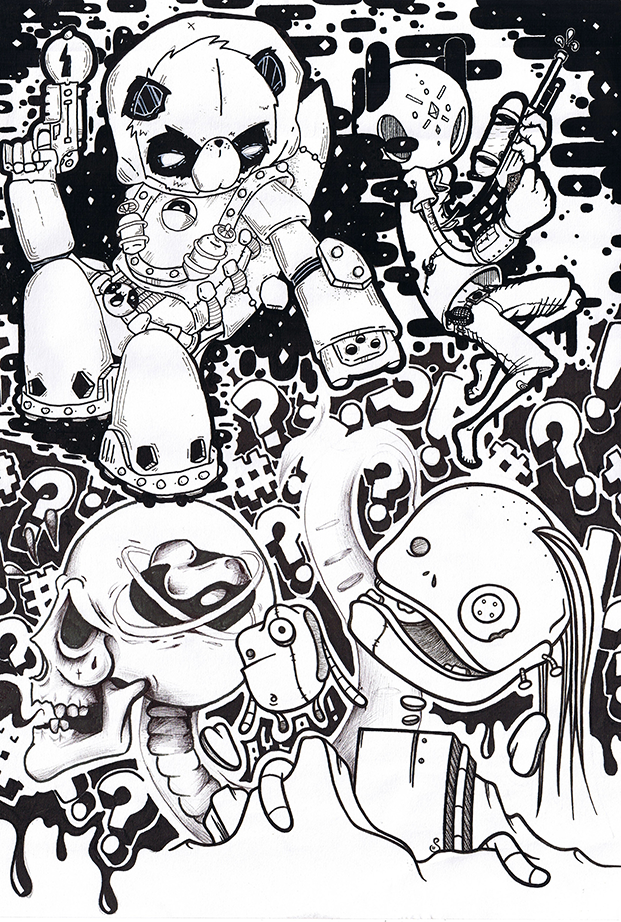 Stina Jones x Remouse x Kabi Jedhagen x CBLOXX x Aylo
The other 2 Collabs I contributed to during my Stage 2 and Stage 3 were finished up really nicely too and feature some stellar illustration work from the artists named below.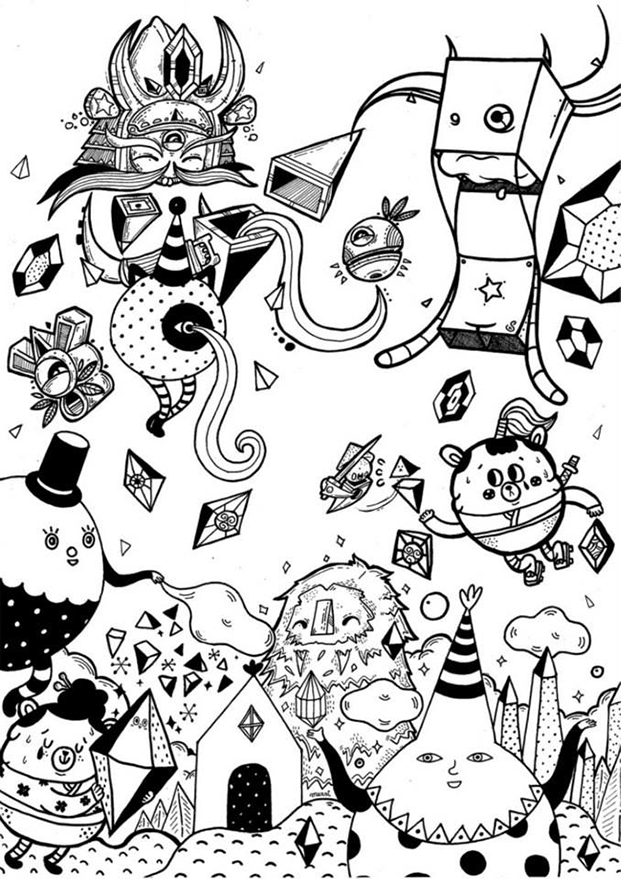 Muxxi x Olla Boku x Stina Jones x Remouse
Tedi & Kivu (Marko Vučković) x Phil Murrills Art x Stina Jones x Pekoe
I have a lot of love for the Collab Nation project and am proud to have been a part of it. If you haven't done so already, I urge you to go check out the other finished Stage 4s over on the Facebook page, or better yet go take a look at the pieces on show at Upfest Gallery this month.