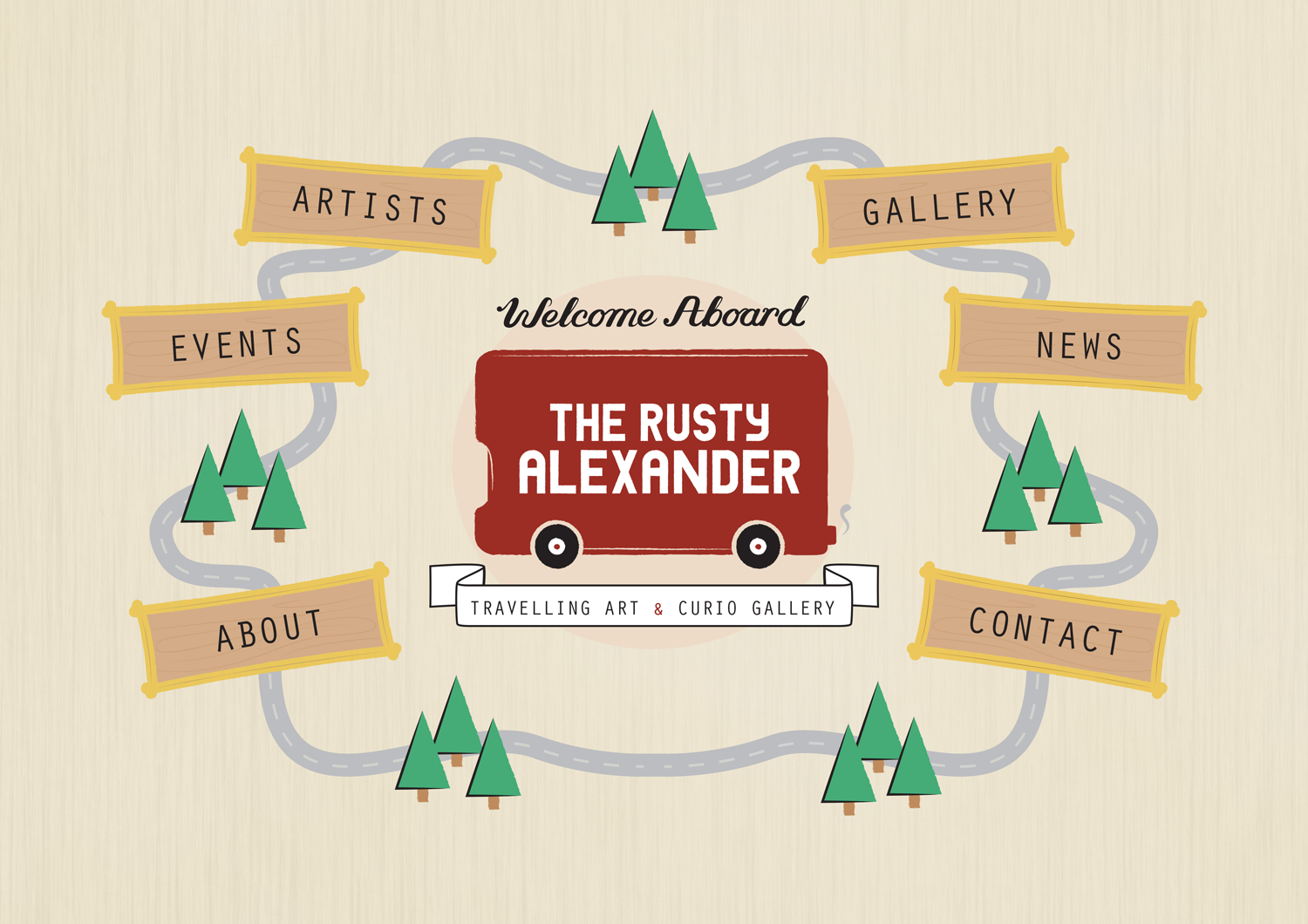 Rusty Alexander Lettering & Logo Design
The Rusty Alexander is a neat new project, headed up by artist Rustbucket Workshop, in which an old Leyland Olympus Alexander Double Decker Bus is being converted into a travelling art gallery and trove of curiosities. I fell in love with the idea as soon as I heard about it, so was stoked to be asked to design a logo for the project.
Working closely with Rustbucket Workshop's concept ideas and direction for an old-meets-new brand, I created the above logo using fully bespoke lettering (everywhere bar the strapline) coupled with retro tinged imagery throughout.
To see more lettering and logo designs from my portfolio, visit my Behance gallery.