Character Design and Icon Set for Kirsty Burgoine
Meet (the temporarily nicknamed) Robot Dude! A new character design I created as part of a series of illustrations for Web Developer Kirsty Burgoine, to use at the conference talks she's doing throughout the summer.
The brief was to create a fully bespoke character drawn in a few different poses, along with a set of illustrated icons, to be mixed and matched across selected keynote slides that accompanied her talks.
The colours and illustrative style were developed with Kirsty's existing brand in mind, so the graphics are able to be reused on her website and marketing materials in the future.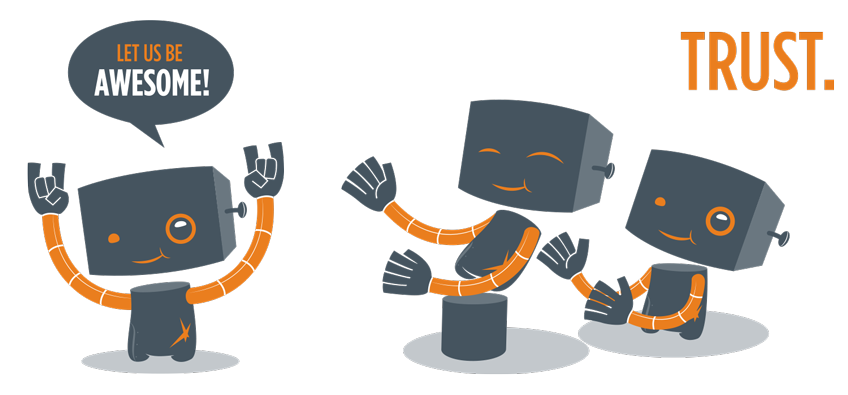 The nickname 'Robot Dude' is just a temporary one for the being. Kirsty fully plans to give him a proper name and will be running a competition to do so real soon – keep an eye on her Twitter feed if you have any ideas and want to be included in the running for a prize!