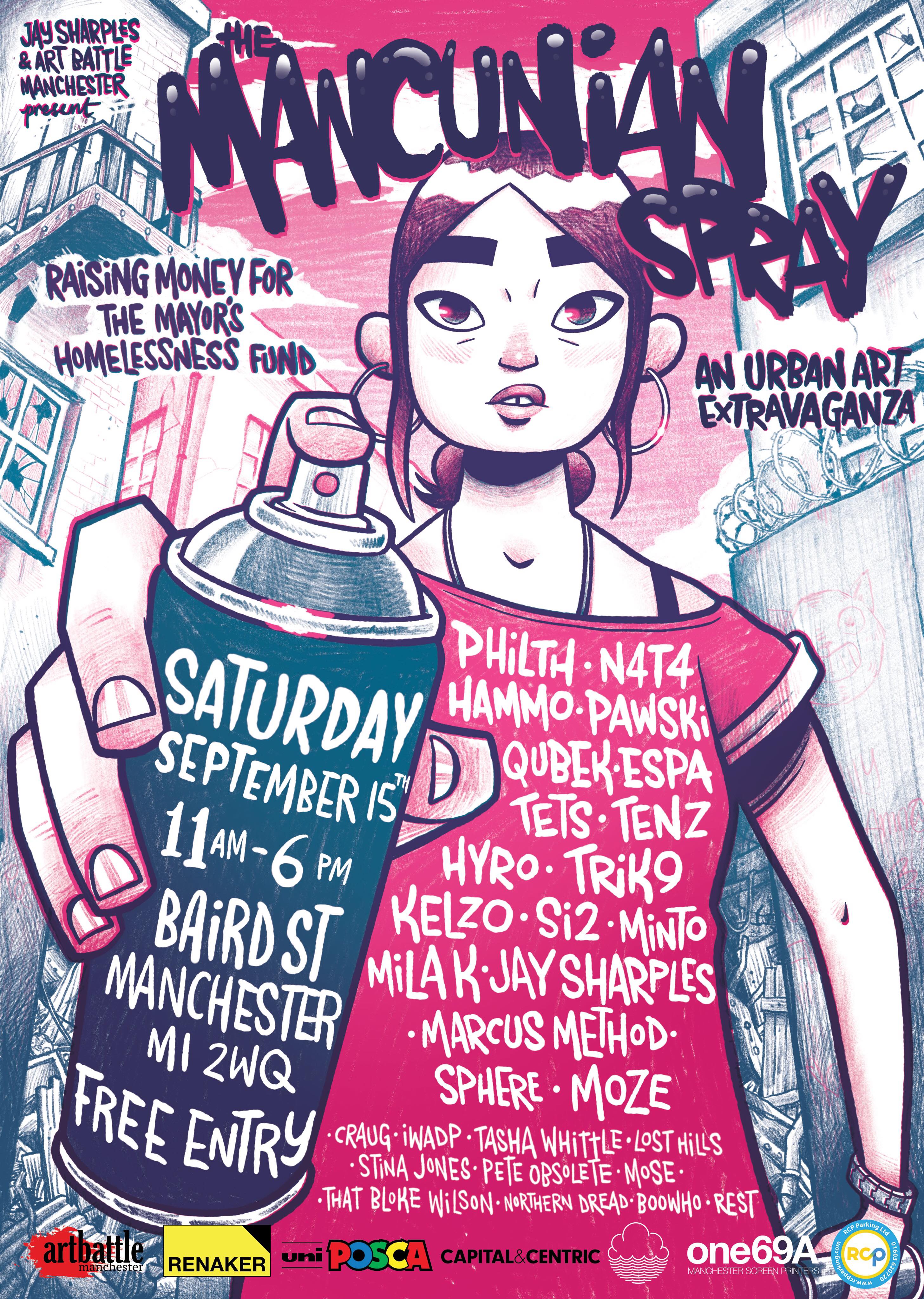 Jay Sharples & Art Battle Manchester present The Mancunian Spray – an Urban Art Jam and Charity Fundraiser for the Manchester Mayor's Homelessness Fund. The event takes place on Saturday 15th September from 11am – 6pm, on Baird Street in Manchester. 
Throughout the afternoon, there'll be 30 artists painting over 200ft of wall space and a series of canvases across the venue, in a bid to raise money for the Mayor's Homelessness Fund. We'll also have street food, music, drinks, plus limited edition artwork on sale to help support the chosen charity.
Come hang out and catch an incredible line up local and national artists.