📷: by Maria Page (Insta @mariapage)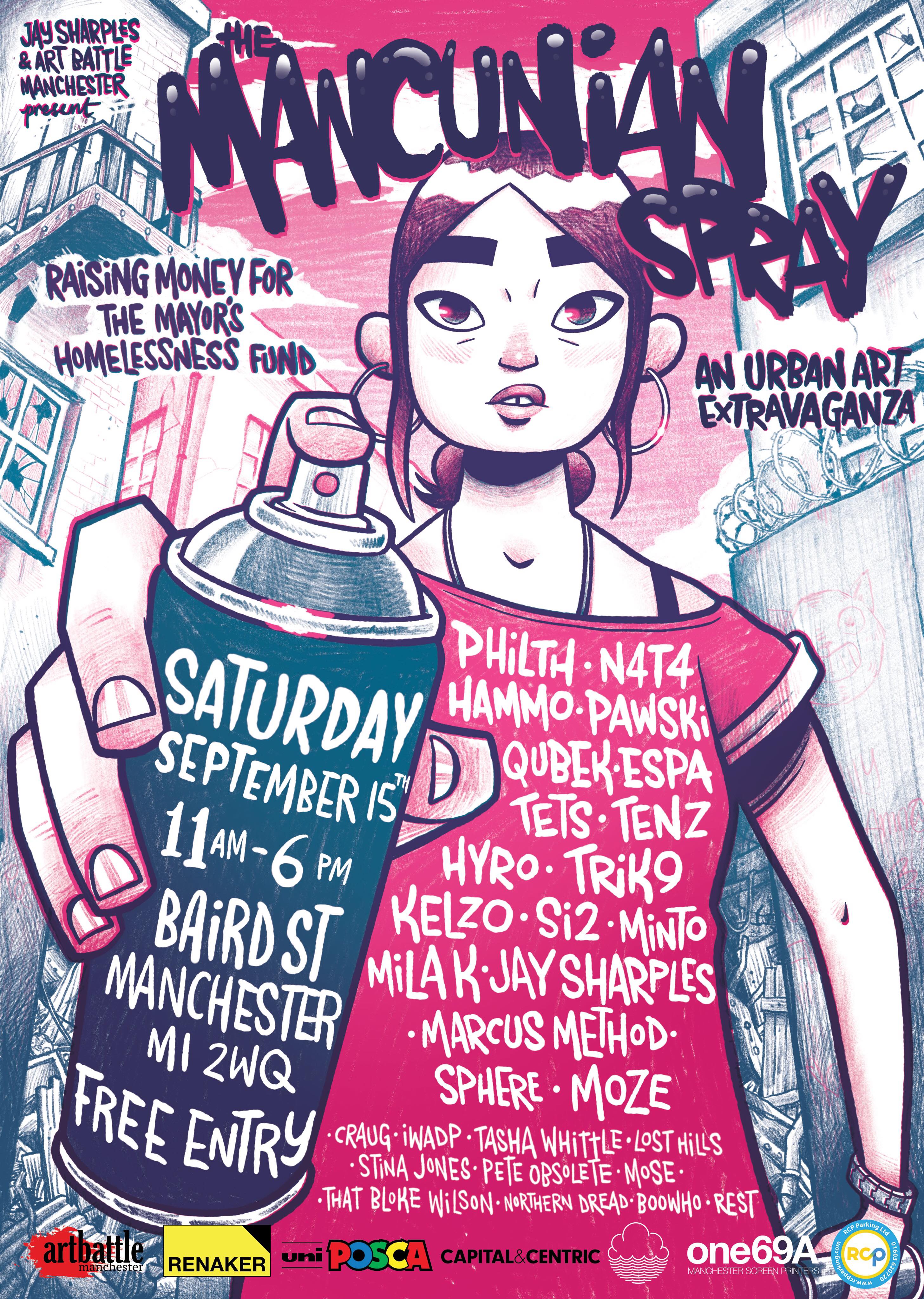 Jay Sharples & Art Battle Manchester present The Mancunian Spray – an Urban Art Jam and Charity Fundraiser for the Manchester Mayor's Homelessness Fund. The event takes place on Saturday 15th September from 11am – 6pm, on Baird Street in Manchester. 
I just love all the colourful street art around Manchester's Northern Quarter, so I was super excited when the folks at #OutHouseMCR let me paint up one of the plinths on Stevenson Square – a space that showcases a different set of artists every 3 months.