Canvas Artwork for the Rose Villa Tavern
After the success of the Gilbert & Sullivan illustration back in April – I was stoked to be teaming up with Interior Design firm, Davindi again to create another illustration for a venue refurbishment. This time, the commission was for the Rose Villa Tavern in Birmingham's Jewellery Quarter.
I was asked to commission something a bit different to my usual work – a blossom tree illustration with a folk art twist. The illustration was to be stretched over back-lit canvases and then placed around the bar fascia area, with a real branch affixed to the right hand side for lanterns to hang from.
Once again, Davindi had transformed the illustration into a stunning light feature, which acted as one of the focal points for the new folk-art look and feel of the refurbishment.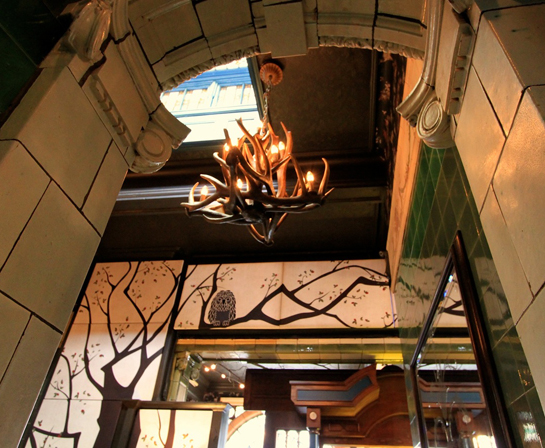 The commission was an enjoyable one and the feedback it's received has been better than I could have imagined. It was fun to draw something a bit different and I do hope I can team up with the very creative Davindi again soon.
To see the new refurbishment for yourself – pop into the Rose Villa Tavern for a drink this weekend!
Photography courtesy of Davindi