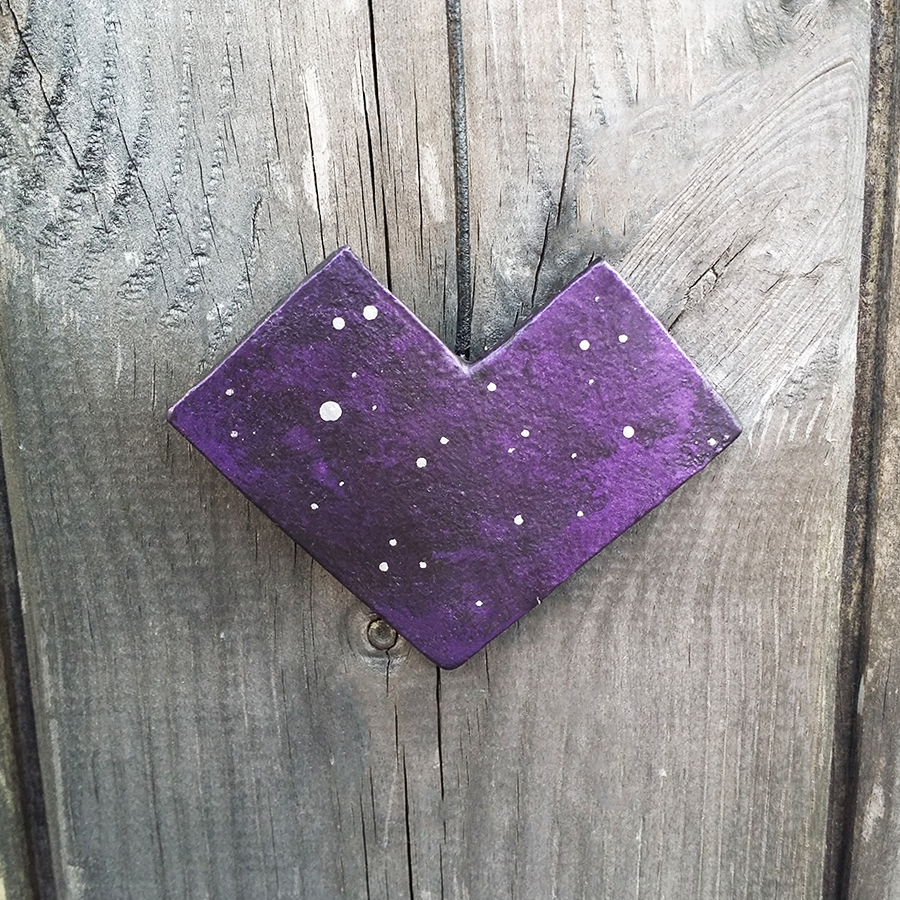 I've been messing around with air dry clay again and have crafted a set of cosmic heart trinkets to do another Art Drop with!
The trinkets were hand cut from flattened clay, then painted using a mix of metallic acrylic paints layered with varnish and paint pen. The process was a bit of an experiment but I was happy with what I learned.
I've hung a handful of these trinkets in spots around Manchester's Northern Quarter. Find one and it's yours!