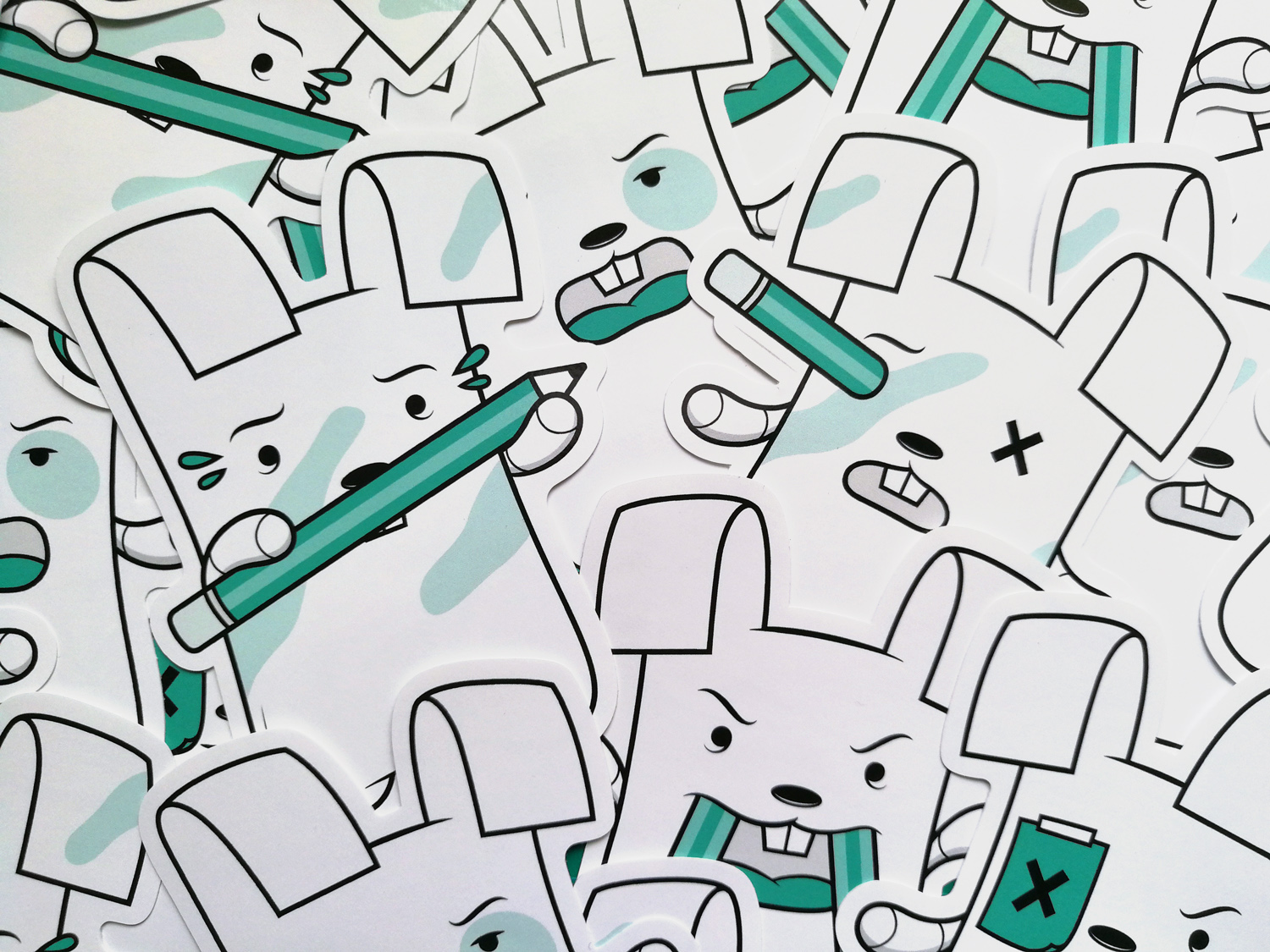 #BunnyInvasion Sticker Packs
The new #BunnyInvasion limited edition sticker pack has finally landed! And I'm real pleased with how they've turned out.
I'll be mailing these out to Patrons over the next few months, with a new design to collect every month. If you'd like to be included in the post run, head over to my Patreon page and make a pledge of $2 or more!