Work in Progress: Critter Series
Sometimes I like to go back through my old sketchbooks and pick out odd doodles to develop into something more. I'm quite fond of the little robot squirrel which popped up a few times in my sketchbooks last year, so I've been playing around with the design and making plans to develop it into a new character series. 
I could see room for improvement and ways to make it more expressive and versatile. I took a copy of the original doodle and sketched over the top, reworking the shape, features and expressions. Once I was happy with it (and after changing my mind on the most minor details more times than I care to count) I exported it to Adobe Illustrator and inked it up in vector format so it'd be nice and scalable across a range of media.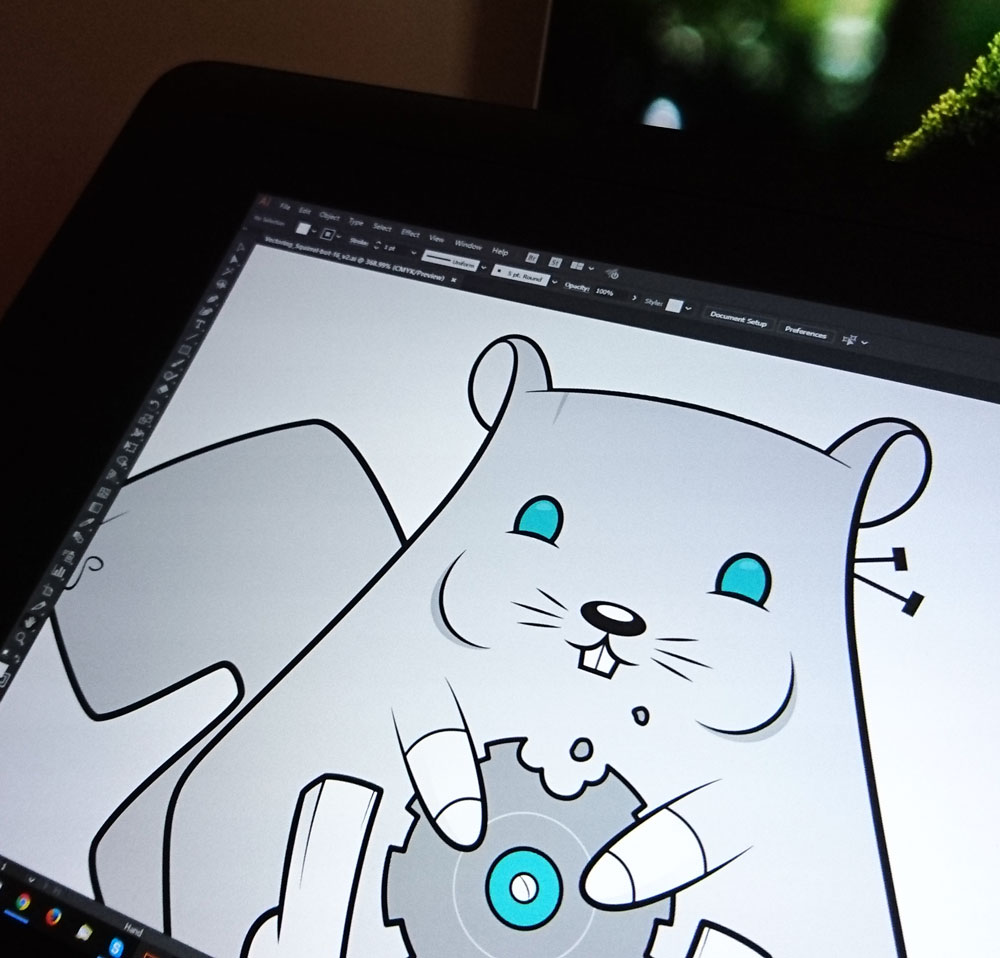 This is really just a starting point and I've got more plans in the works for this little critter – including a limited edition sticker pack launching in 2017. I'll be posting developments to my Instagram as I go, so follow my feed for more updates.