Vector Doodle: Grumpy Owl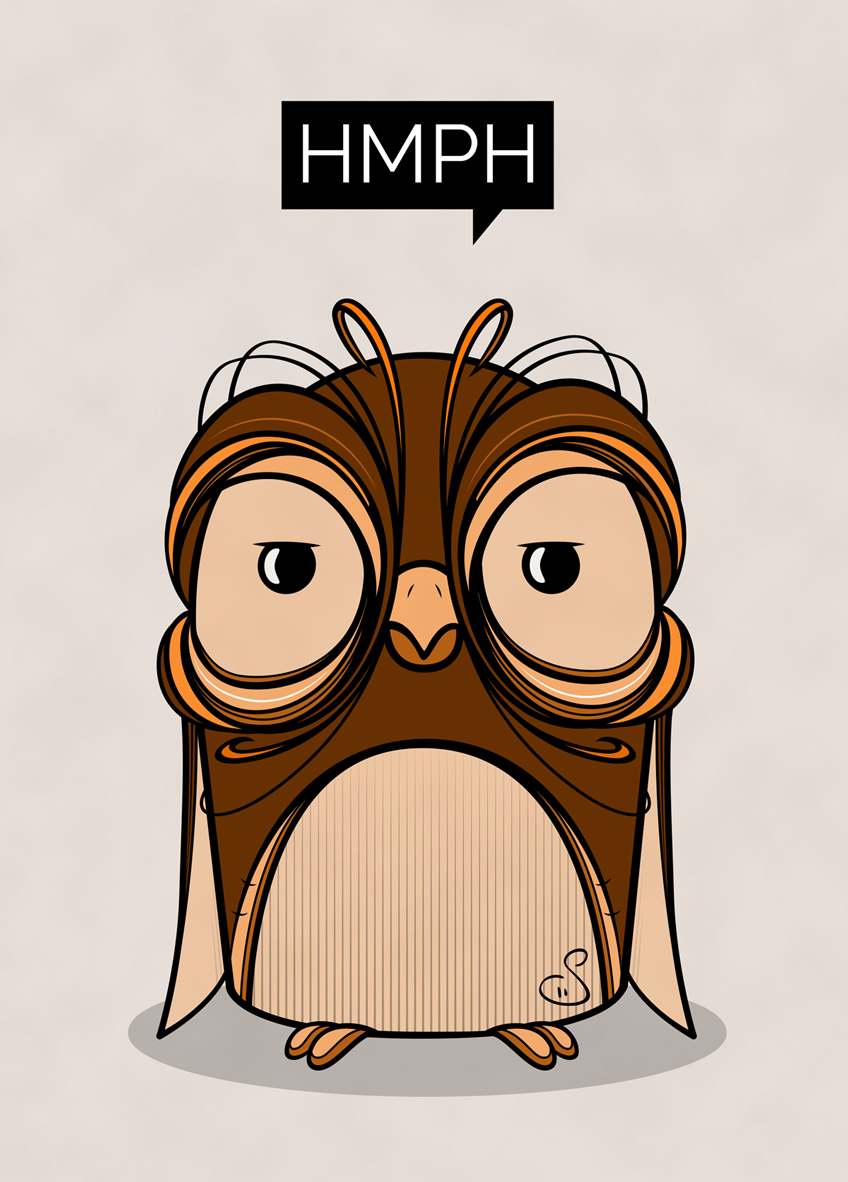 I do like doodling in Adobe Illustrator! Here's a grumpy owl I created this evening, just for the fun of dragging anchor points around and playing with lines.
This illustration is currently available for licensing. If you'd like to use it within your own designs, please send me a message.