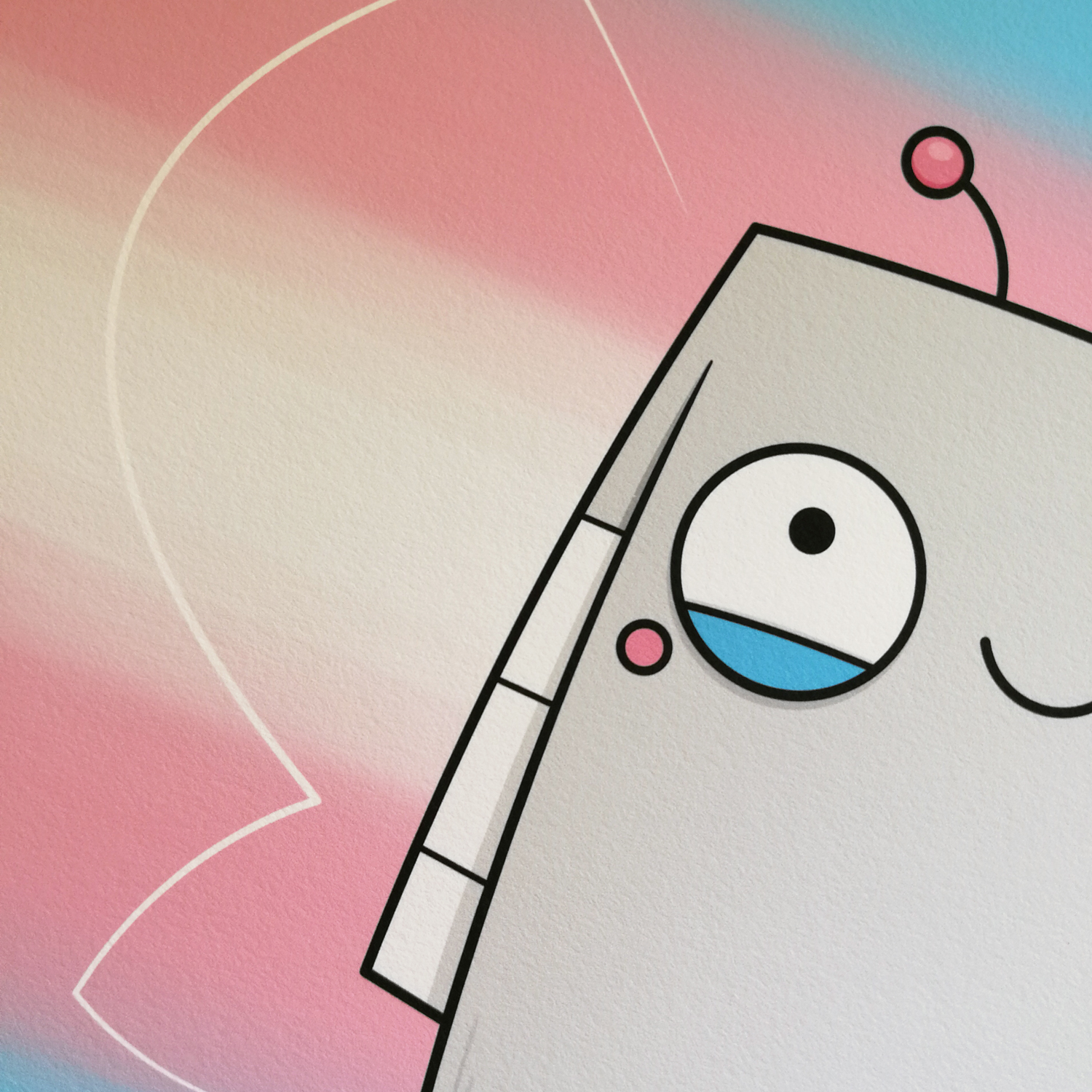 I'm delighted to be taking part in Play Dead's Trans-mission Exhibition, opening this weekend in Southsea.
The collaboration and fundraiser brings together over 20 street artists and illustrators to create unique pieces of work that celebrate the LGBTQ community. What's more, the show will be the first ever street art celebration of the LGBTQ community.
Here's a sneak preview of my piece for the show. To see the piece in full, along with all my development notes, inspiration and process shots for my piece, head over on my Patreon blog.
If you can't make it to the exhibition in person, there will be an online catalogue released soon after the opening, where you can browse and purchase the artworks on display. You can keep track of developments over to the Facebook Event Page.