Strange Woodland Creatures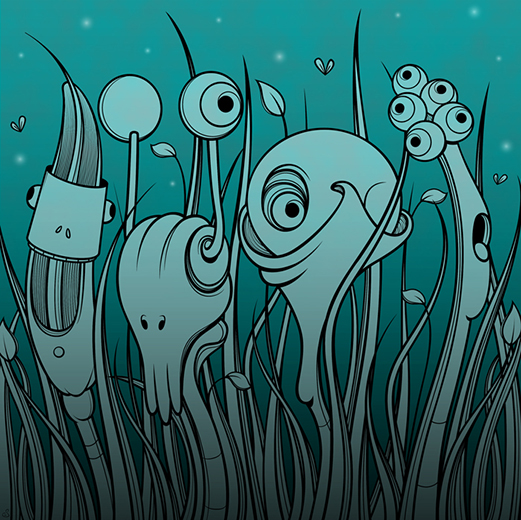 "They mostly come out at night…"
One of my favourite ways to kill time is by doodling weirdness on scraps of paper. Most of them end up buried at the bottom of a drawer in my studio but every so often I'll take one and develop it digitally.
These Strange Woodland Creatures were created from a messy pencil doodle I did on the back of an an envelope – I've been (very!) slowly picking away at the developments in between client projects and took some time to finish it up in Adobe Illustrator this morning.
Prints of this piece are available upon request. Get in touch if you'd like one!