Front end web design for imutual.co.uk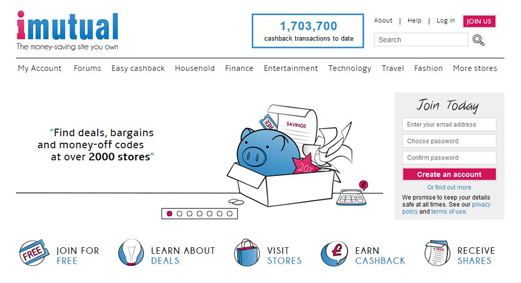 I'm pleased to share Creative Elements' latest web design project with you all, commissioned by the community cash-back site imutual.co.uk.
The brief was to modernise the old front-end design with a completely new skin, while working in collaboration with imutual's ideas to introduce a more clean cut layout, with a few bespoke illustrations scattered throughout the site.
I finished the Photoshop mock ups just before Christmas and have been keeping them confidential since. It was great to finally see the new skin in action when the developers launched last week!
I've featured a few of my favourite bits from the redesign below. To see the full site, head on over to www.imutual.co.uk