Cities of Hope Fundraising Poster
Cities of Hope is a week long festival which has seen 9 internationally renowned street artists, along with a few local legends, create landmark large scale murals across Manchester's Northern Quarter to raise awareness for a range of social justice issues, with each being linked to a local charity.
I'd been looking forward to the festival so was stoked to be invited to create a fundraising poster for the event. What's more, the project gave me an opportunity to create some lettering, which I always enjoy! My contribution makes up a part of the Cities of Hope Fundraising Poster Collection, curated by Kladi at Print My Soul, with support from GF Smith Papers, Crooked Cartoon, and Vestige.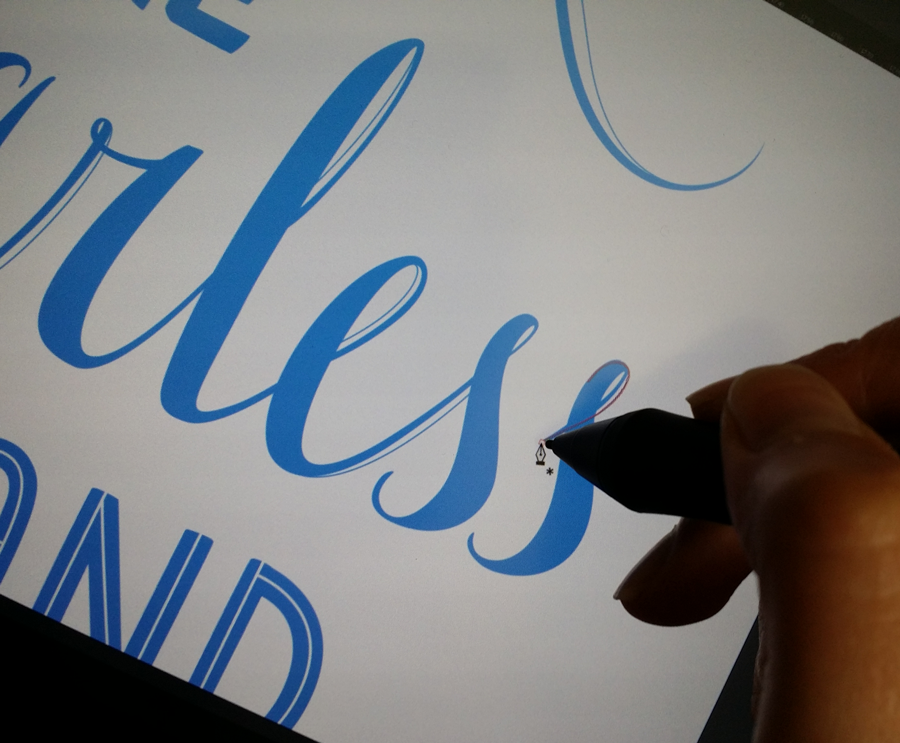 Each of the participating poster designers were asked to create their lettering based on a sentence linked to one of the causes. My sentence, 'The Fearless Stand Alongside Us' is linked to artist Hyuro's social justice issue – war children.
My aim was to create something clean and impactful, with a playful and hand drawn feel. I sketched up a few variations to explore style ideas, then cleaned up the selected design in Adobe Illustrator so it was in a sharp and scalable format.
The finished letters were sent on to Kladi at Print My Soul to lay out into the poster design, which then went on to be screen printed by Crooked Cartoon on a lovely blue GF Smith paper stock with lush white ink. They sent me some great shots during the printing process so I was able to watch things come together. I was really pleased with the finished result!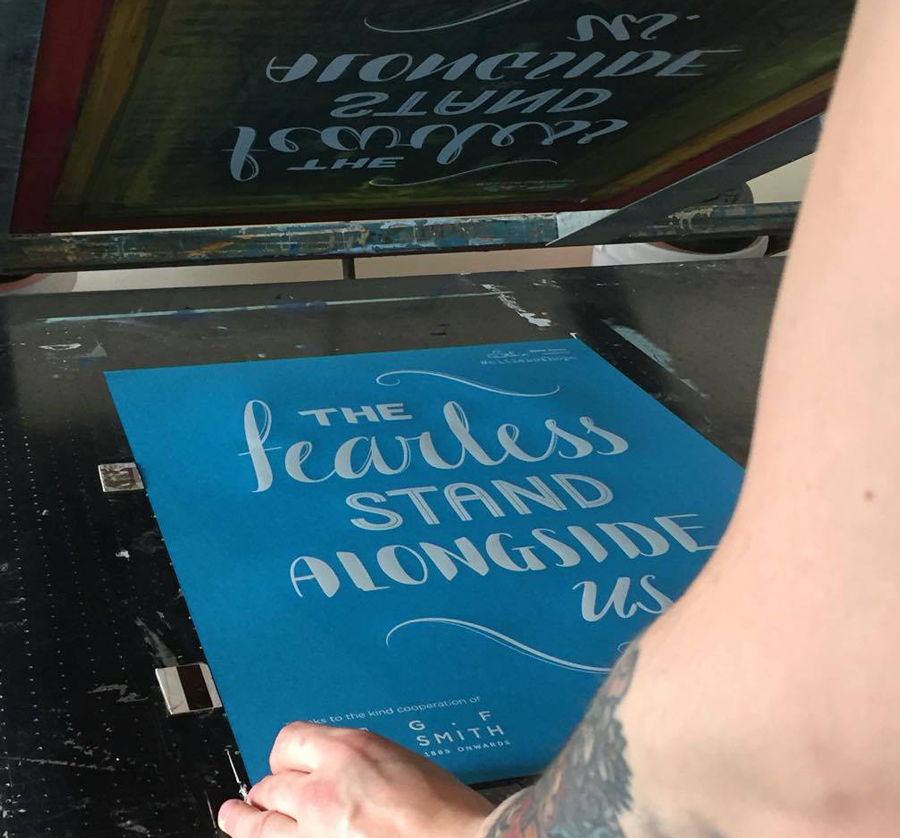 The full collection of posters are currently on display at Takk Coffee House with a limited run up for sale via the Cities of Hope website to raise funds for local charities. The funds from my piece will be going to 42nd Street – a charity supporting young people in Greater Manchester experiencing difficulties with their mental health and wellbeing.