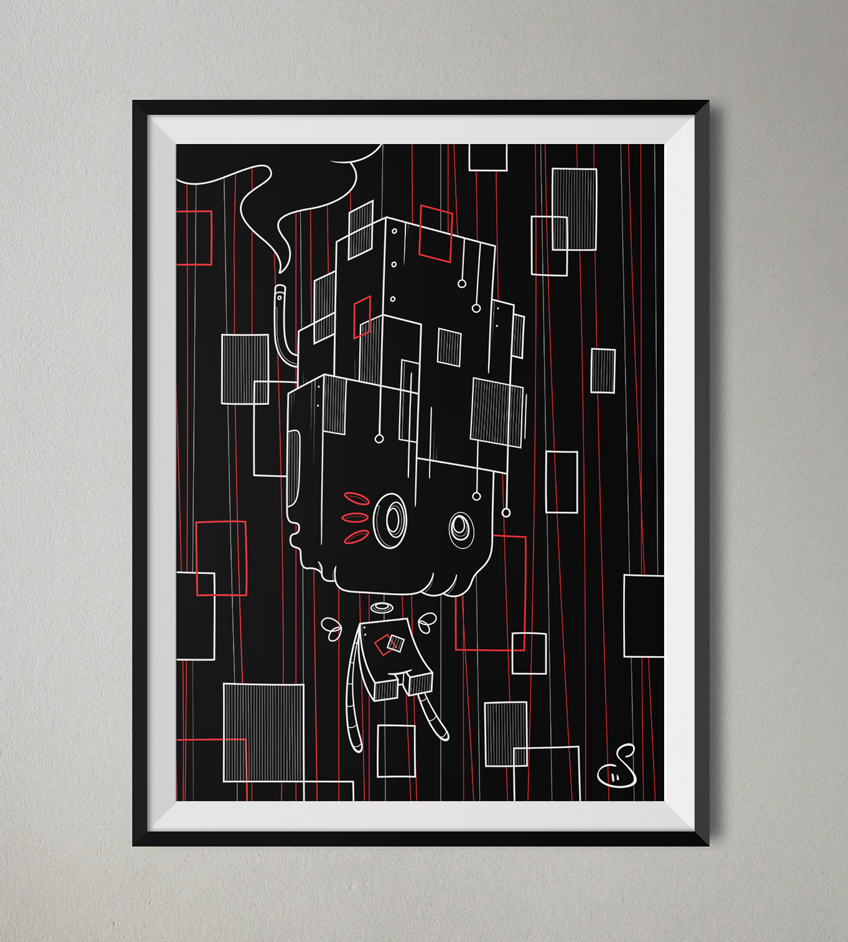 2 Colour (LHR) Exhibition
I've been working on a new illustration to be shown as part of the 2 Colour LHR Exhibition at The Regent Pub in Islington.
The exhibition will showcase work from 16 different artists, each with their own unique styles, creating pieces to limited colour palette of red and black (plus the white of the page).
It was a fun brief, although a bit challenging as I'm usually reliant on textures and transparencies to give my illustrations depth. It was a good excuse to experiment with different techniques and I'm happy with the results.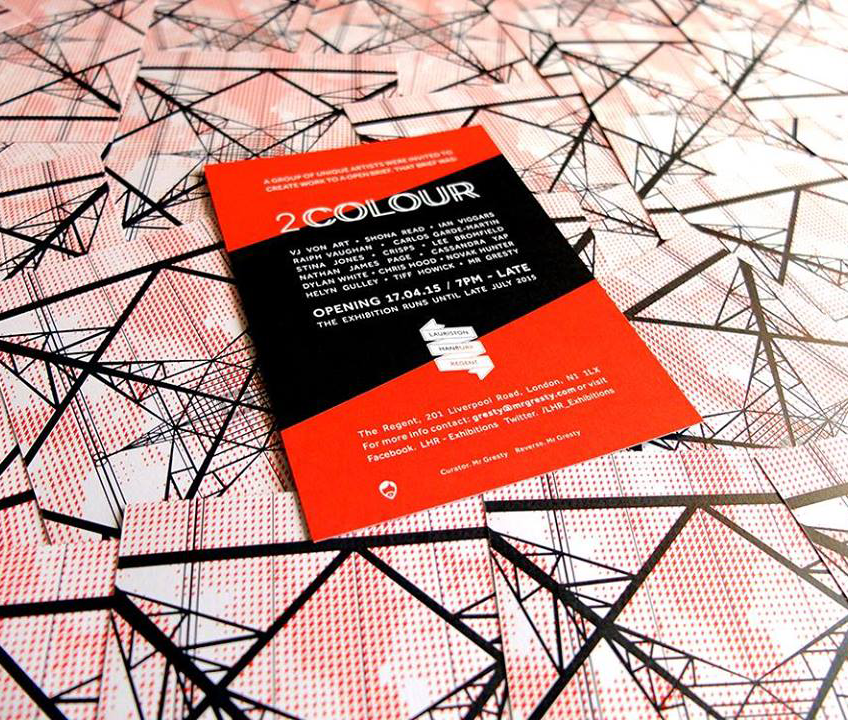 The exhibition opens tomorrow evening and you're all invited to come check out the work on display over a drink and some pizza!
For more info or to RSVP, head over to the event page on Facebook.