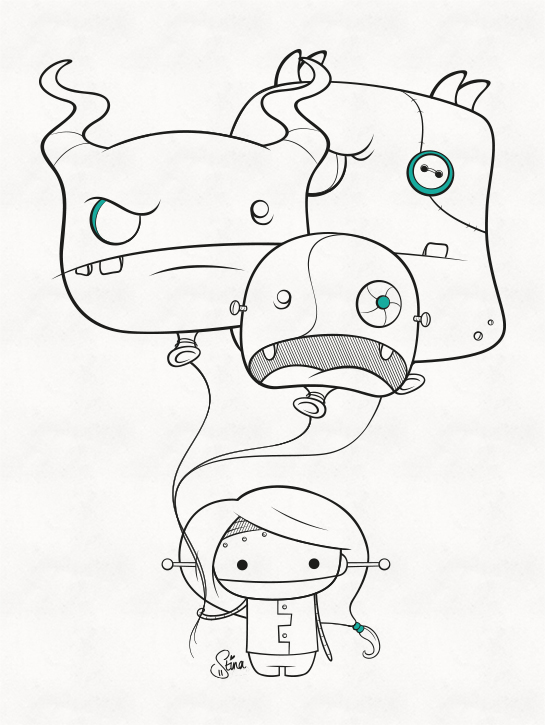 "There may be danger ahead. Here… take these for protection!"
I spent a few hours creating this new digital illustration a few weeks ago, with the initial intention of using it to spread a few smiles to some friends and family via Facebook.
After publishing the piece on my public profile, I received a fair few requests to make it available as a print, so I've now added it to my BigCartel store on a made to order basis.
As always, the prints are signed, numbered and printed up on a top quality Somerset Velvet textured paper using the very best Giclee printing techniques. There is a limited number of 100 avaliable in A4 size at £20 each inc, P&P to a UK address.
To order one of these prints, please visit my online store or contact me to place an order.