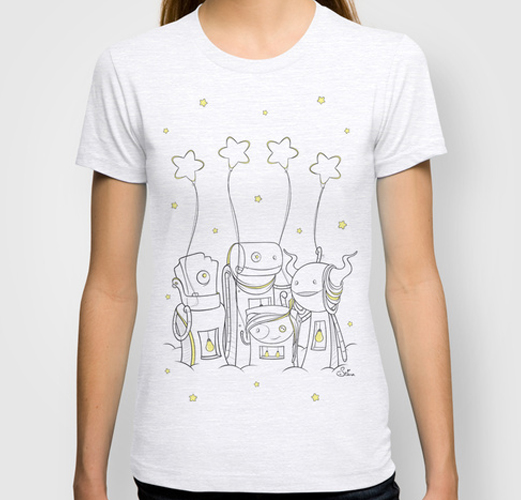 I'm pleased to announce that my shop is now stocking T-Shirts! Well, just this one design to start with but I plan to add more throughout the next 12 months.
Each design will be be avaliable for a limited time, so if you want one, get yours now to avoid missing out – Visit my online store to place your order.
The tees are digitally printed on a made-to-order basis, so please allow up to 14 days for delivery.
I'm always interested in lisencing my doodles to exsisting T-Shirt brands. If you'd like to work with me, please use the contact form to get in touch.