Posted on April 4th, 2012 in the Projects category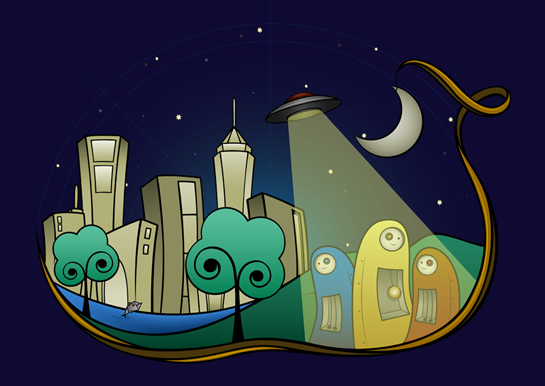 I added a new art print to my online store this week. The piece has been put together using the illustrations I created for a Sound/Art collaboration with Bobbie Gardner and Leon Trimble earlier this month, for Birmingham's Flatpack Festival.
The artwork has been beautifully printed by James Boden at GicleeCanvasPrinting.co.uk onto a high quality, colorfast A3 paper using some of the best fine art printing techniques available. I'm really pleased with how they've turned out!
There's a very limited run of 20 available — all signed and numbered. If you'd like to get your hands on one, visit my Big Cartel store @ stinajones.bigcartel.com