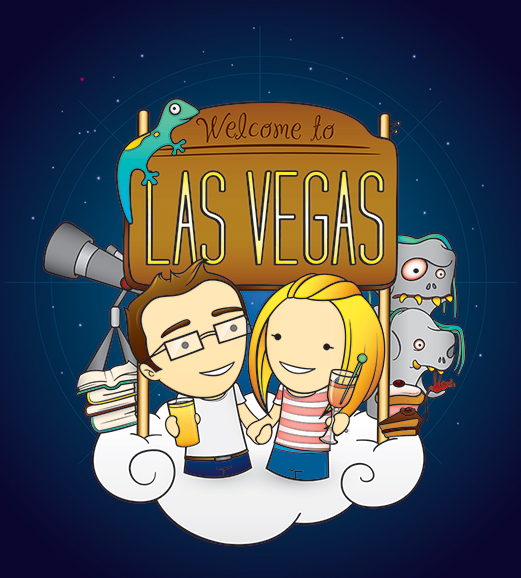 A few months back I was commissioned to create a piece of illustrated artwork (featured above) for the wedding of the newly married Mr & Mrs Hince.
The couple were looking for something a bit different to a typical caricature or wedding portrait, requesting a cute, fun and colourful style be brought to the piece. I was given a list of all the couple's favorite things to include in the artwork – plus a message to be added using a custom sign, to tie the piece in with the theme of the wedding.
The completed image was then placed in the center of a large piece of art board, which was used to collect signature and messages from guests on the day, before being framed and hung on the wall in their home.
Creating artwork for a couple's big day is always a big responsibility, so it was lovely to hear how well received the piece was.
I do like creating personalised one-off pieces such as this and am taking orders in the run up to Christmas – if you'd like to commission a custom character artwork, please send me a message using the contact form.