"Never underestimate firebugs!
They're dangerous little critters and will singe your eyeballs if you get too close!"
I love illustrating these pint-sized robots but sometimes find it challenging to draw them in action poses that capture a lot of full-body movement, as their little legs and lack of features are restrictive. So I decided to work on this in my sketchbook and see how far I could push their poses within the restraints of their anatomical limitations – the above illustration was a result of developing one of these sketches.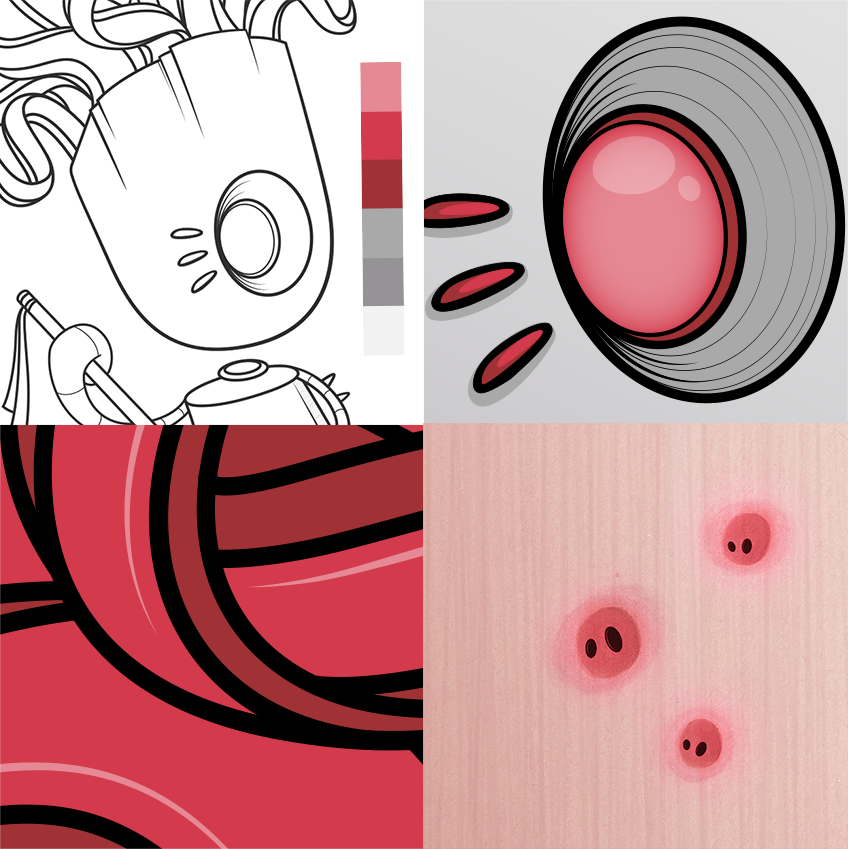 The character itself was developed from a pencil sketch that I imported into Adobe Illustrator, digitally inked and coloured, then laid over a background that I put together in Photoshop using a scanned brown paper texture, digital scribbles and gradients.
The firebugs were made using layered scans of Soft Pastel smudges, with the eyes added digitally. I've been experimenting more with incorporating traditional media into my digital work and this piece seemed like a good excuse to put those experiments into practice!
I'm going to be developing a few more of these sketches and posting over on Instagram and Twitter as I go, so follow me there if you're interested in seeing more.
As always, if you'd like to commission a little robot of your very own, request a print or license, send me a message via my contact page – stinajones.co.uk/contact-me