Over the past few weeks I've been creating a series of geometric heart illustrations and leaving them in spots around the city, as little freebies for people to find and keep.
Each of these handmade hearts have been individually coloured (so no two are alike) and packaged up with some mini doodle prints and stickers before being left in locations around the city, with clues to their whereabouts posted over on Twitter, Instagram and Facebook.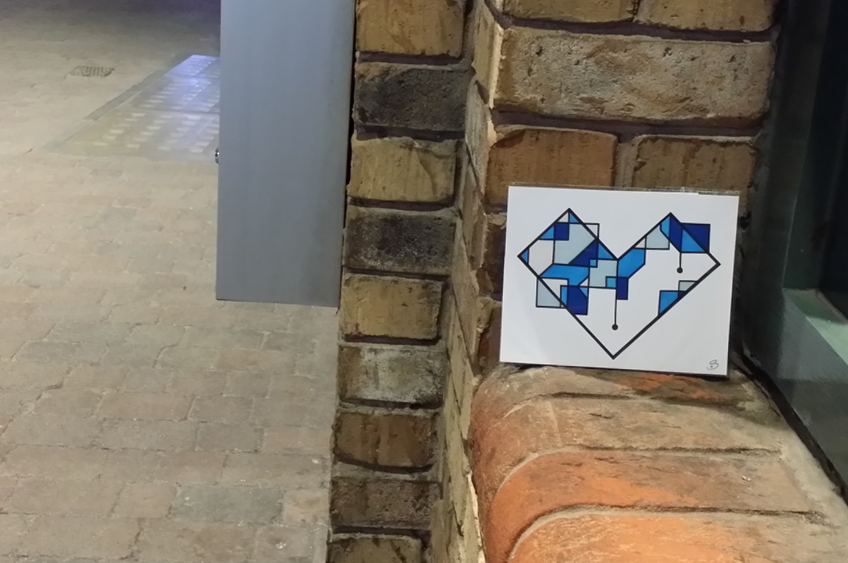 I'm coming to the end of this series soon, but the response has been great so I'm already planning a second series for over the summer. There's an online giveaway coming soon too, so keep an eye out if you want to pick one up but can't get into Manchester.