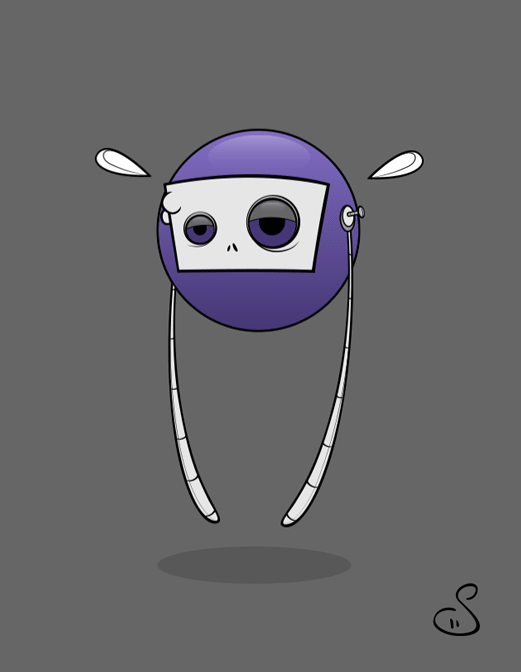 I had another go at animating with Adobe After Effects, this afternoon. I found a whole bunch of useful tutorials on YouTube, so had a play and created a little animated flying robot GIF.
It'd been a fair while since my last attempt with animation, so it's almost been like learning again from scratch – I think I'm getting the hang of the basics now so will be trying something more adventurous with my next attempt.
I'm always looking to learn and improve with these practice pieces, so any feedback or tips are appreciated.