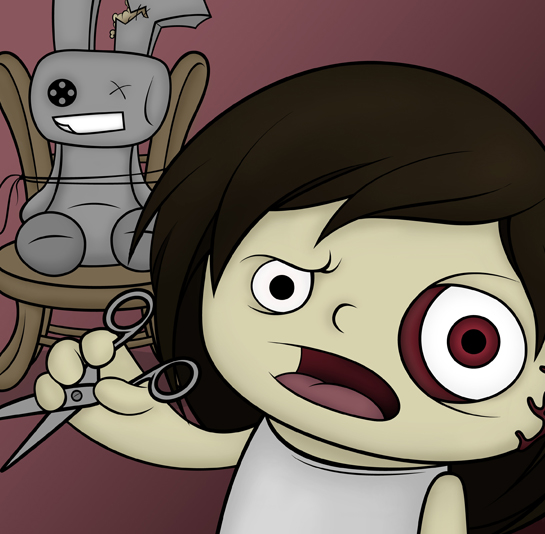 CN's Mutation Generation is a set of limited edition trading card designs, created by the project's artists and inspired by the Garbage Pail Kids from the 80s, with a modern twist.
Above is my submission "Sinister Stina" drawn using Illustrator CS5 and coloured in Photoshop CS3 – it was a quick one, but I had a lot of fun creating it.
I can't wait to see these made up into printed cards – if you'd like to view the submissions by the other artists, check out the project's Facebook page.