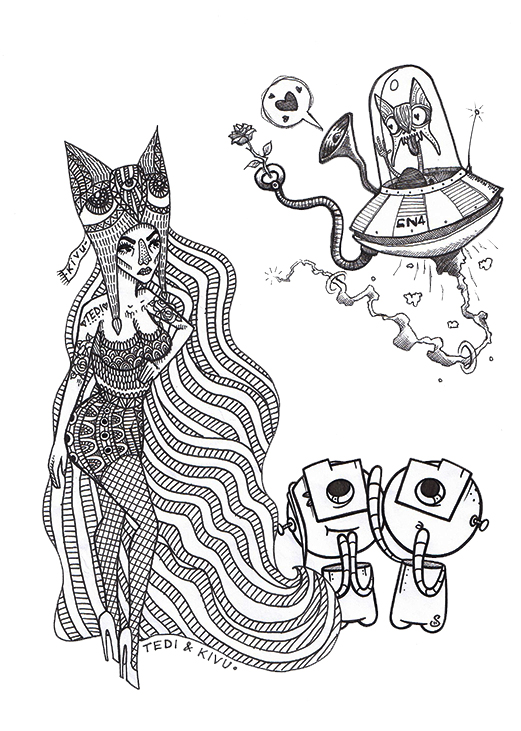 I finished up my (well) overdue Collab Nation Stage 3 contribution today. This one features Tedi & Kivu and Phil Murrills, with my addition in the bottom right.
The Collab Nation pieces featured in my Stage 2 post have been coming together nicely too, with new additions by the awesome Olla Boku and Kabi Jedhagen.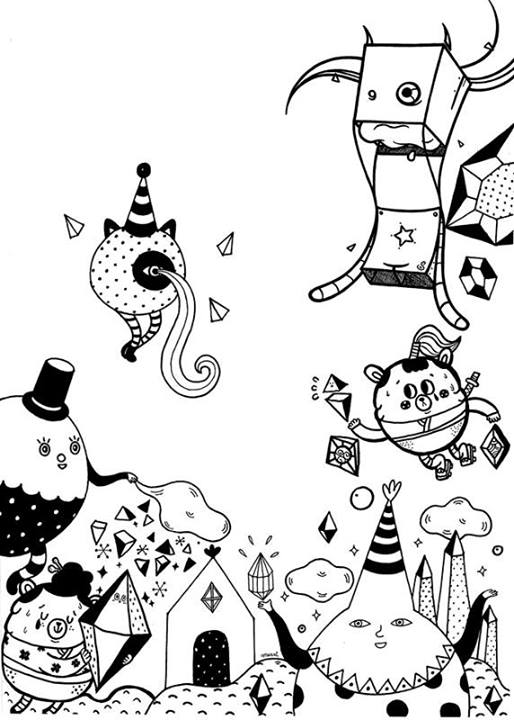 I'm really enjoying being a part of this project and can't wait to see which piece I get sent to doodle on next.
If you're not following the Collab Nation project yet, head on over and give them a Like on Facebook – www.facebook.com/Collabnation