Throughout February, my design agency are working with Pepper & Mint's Boutique to create a brand new visual identity and website for the vintage jewelery store. The first step has been to create two mascot characters and logo design for the brand, which will go on to be used as the central theme for the company's branding as the project develops.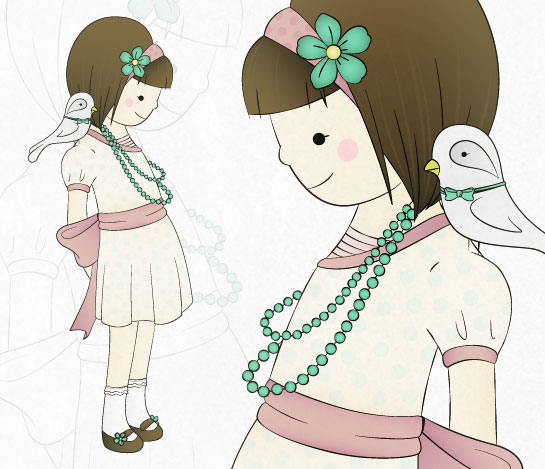 Working closely with the jewelery designer's ideas, I created the above character design – a girl named Pepper, with her pet bird named Mint.
The illustrations were then placed into the logo design (featured below) which we will go on to be used across all of their online and printed media.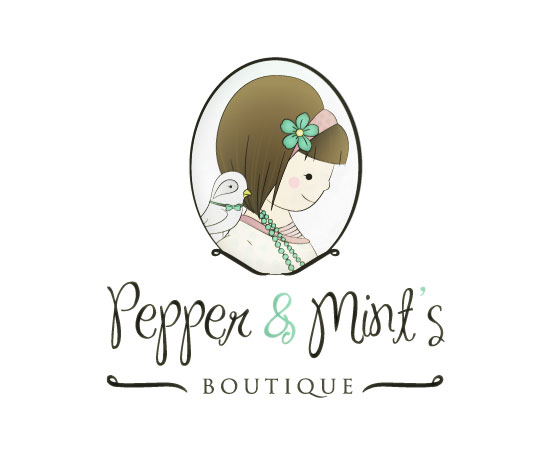 It's been a pleasure working alongside Pepper & Mint's Boutique on this project, so I'm stoked that my design agency will be continuing to work with the store over the coming months to create a whole range of digital and print marketing materials. I'll be unveiling more artwork featuring Pepper & Mint as the project unfolds, so keep an eye on the blog!