Between the 31st October and 3rd November, local Birmingham businesses gave up walls, windows and frontages for 4 days of paintings and art installations as part of Eye Candy Festival.
The line up for the festival was fantastic and I was stoked to be taking part with one of my doodles on the window of the old Banana Leaf Cafe.
I created the majority of the line art in my tiny home studio, across 3 huge pieces of vinyl, which I then pieced together and finished off on-site at the event. I often see people sat up against the window of the old cafe while waiting for the bus, so wanted to create something that acted as a frame to be stood under.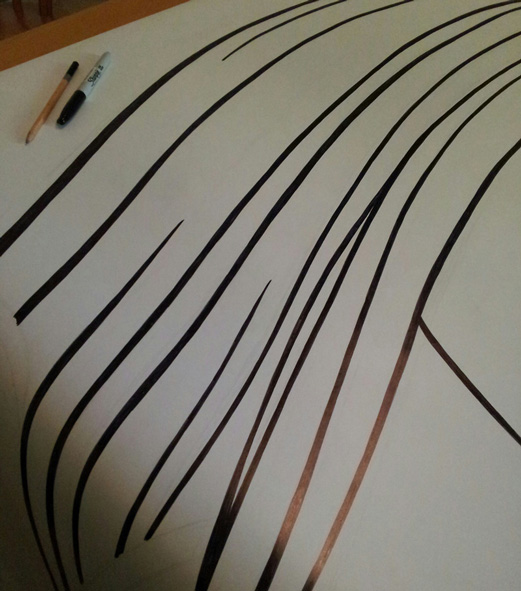 The piece was by far the biggest hand-drawn doodle I've attempted yet, which made the project challenging but a lot of fun. I learned a lot and will definitely be putting together more large scale works in the future.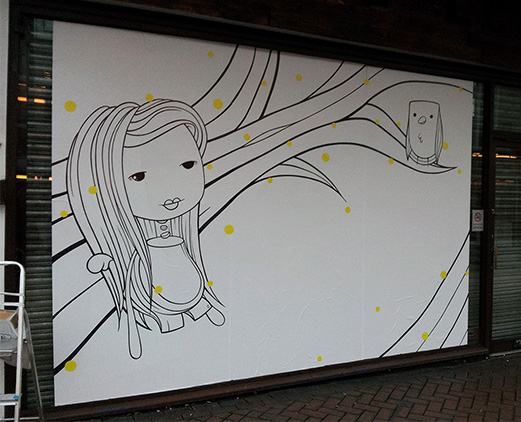 Despite the cold and rain, the festival was a blast – HUGE thanks to the team at Fused Magazine and Eye Candy for their hospitality and pulling together such an enjoyable event. To see photos of some of the other works on display, head on over to the Eye Candy Facebook page facebook.com/EyeCandyFestival